2023 Top 15 Best Wholesale Urban Clothing Vendors in the World
Posted by HALLEY ZHANG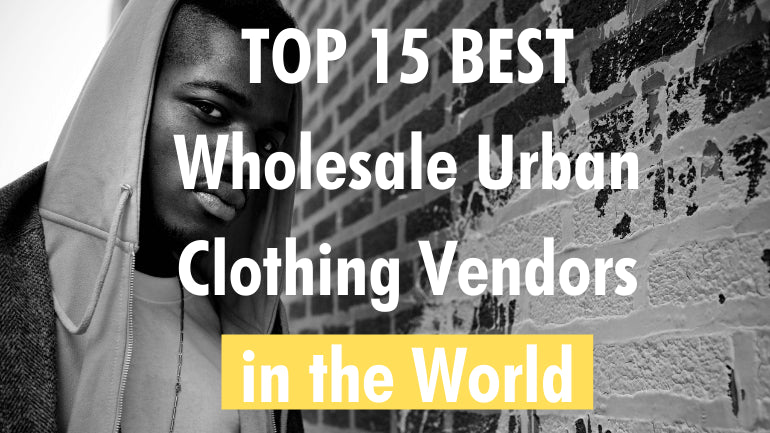 The clothes a person wears is a matter of choice, identity, and personal expression. Urban clothing has been a vital part of clothing culture for several generations. 
Urban clothing enthusiasts often spend a great deal of money keeping up with urban clothing trends. If you're looking to sell clothing to this population, it's a good idea to understand urban clothing, where to find what's trending, and what's currently popular. In addition to explaining urban clothing, we've also listed the top 15 wholesale urban clothing vendors in the world. 
What is Urban Clothing ?
Urban clothing is a difficult clothing style to define because it's constantly evolving based on what's happening in society and the streets. 
Urban clothing is a mixture of casual and hip clothing that evolves with current trends. The look was born with saggy pants and bling, but the look is ever-changing. 
Some clothing pieces that are central to urban clothing include hats, pants, printed t-shirts, and shoes. Logos and designers are often central to urban fashion trends. 
Rather than coming from studios, urban clothing evolves with youth culture. It combines name-brand labels with mainstream fashion. There are various subcultures within urban clothing trends relating to the lifestyle of the wearers. 
Who Wears Urban Clothing? 
Urban clothing is a style of clothing that is popular with urban cultures. Individuals use streetwear to express their identities.
The flavor of urban clothing is usually set to the beat of the music of inner-city areas, which is usually hip hop and rap. However, it also extends to sports, skateboarding styles, and 1980s nostalgia. 
The first hip-hop clothing wearers were today's Gen X, and they've passed it down to the younger generations starting with the Millenials and going down to the youngest generation of children. It's a clothing trend that doesn't seem to be going away any time soon. 
How Can I Find the Latest Urban Clothing Trends?
Do you know where to find wholesale streetwear suppliers? Urban clothing is extremely viral and ever-changing. Sure, you can find urban clothing trends in magazines. But a trend can start overnight on social media or after a sports star or rapper is spotted wearing something new. 
The best way to stay on trend is to find out what's hot with social media influencers and on the runway and what's new from streetwear wholesale vendors. 
Following Influencers on Social Media
Following influencers on social media like Instagram and TikTok is a great way to catch trends while they're fresh. Pinterest is also on-trend. Following fashion bloggers is also a great way to discover what just hit the streets. 
It's important to know that other names for urban clothing include hip hop clothing, streetwear, and street style. You can start your research by looking up related hashtags like #urbanfashion, #urbanstreetwear, #streetwear, and #hiphopfashion. 
Watching the Runway
Once you've started becoming acquainted with some of the top urban fashion brands, it's time to read reviews, watch videos, and look at photos of what has hit the fashion runways around the world.
Some reliable websites that keep up with runway trends include style.com and nowfashion.com. 
Seeking Out What's New from Manufacturers
Follow social media pages and visit websites and of the top urban clothing manufacturers often to see what's new. But don't stop there. Seek out new distributors to see what else is out there. Broadening what you offer in your business can translate to increased sales. 
What Urban Clothing Is Popular in 2023?
Loose, comfortable clothing

Sweats

Clothing with cutouts

Oversized shirts 

Oversized jeans and pants

Black Vans Sneakers

Neutral-colored outfits

Plaid shirts as outer layers

Patchwork prints

Crossbody bags

Short black leather jackets with zips

Crop tops
Where Can I Buy Urban Clothes Wholesale?
Are you having problems knowing where to find urban wholesale boutique clothing suppliers? There's no need to visit factories or go to trade shows all over the world when urban wear wholesalers have listings online. 
Top 15 Best Streetwear Wholesale Vendors in the World
Below, we've listed 15 of the best wholesale urban clothing distributors in the USA, Europe, and China. No matter where you are, wholesale urban clothing vendors for boutiques will ship directly to you at discount prices. 
HiHalley is your go-to for denim streetwear. They add new styles for celebrity-inspired looks weekly. They are one of the few suppliers who sell below the 50-80% wholesale price. 
They have the world's largest jean factory with over a thousand styles in stock. So, if your store or clothing company is looking for a private store-label denim line, HiHalley can help you make that happen. 
What they sell:
Jeans (ripped, mom, bell bottom, skinny, high waisted, boyfriend, straight leg, mid-rise)
Jean shorts (ripped, mini)

Denim rompers

Denim skirts
GangstaGroup's urban fashion store was founded in 2006 as a part of a US company to bring urban fashion to Europe. The company is currently located in the Slovak Republic. They carry authentic brands at deep discounts.  
GangstaGroup sells a little bit of everything and even sells their own Gangstagroup brand of clothing and accessories for men and women. They are a wholesale hip hop clothing distributor for these brands and others: 
2-Pac

Adidas

Air Jordan

Dope

Mafioso Clothing

Puma

SkullCandy

Supra

Thug Life

Vans

Wu-Tang
Seven Wholesale (also known as Seven Seas Inc.) understands the beat behind urban fashion. They specialize in urban, skate, and trendy fashions and carry numerous brands for men, women, boys, and girls. Seven Wholesale has a wide variety of tops, bottoms, outerwear, sets, hats, and socks in various sizes, including plus sizes. 
Some wholesale street clothing brands they carry include:
Bebe

Bob Marley Brand

Champion (big and tall)

Dope Couture

Iro Ochi

Koodoo

New York Robbery

Offbeat

Rocawear

Vampire Life
All of Urban Couture's clothing is available in a wide range of sizes from men's 4x to children's XS sizes. Urban Couture Group is a private label specialist and can help you build your brand and style. Bring your brand to life with your own logo, custom decorations, and even a tie-dye add-on. You can buy as few as 12 items per style. 
Some of the custom options Urban Couture Group offers include:
Custom garment cut and style

Screen printing

All-over, edge to edged, branded panel, and oversized printing

Embroidery and applique

Patchwork

Sublimation

Digital transfer
Alibaba is one of the best-known wholesale urban clothing distributors in China with a shopping site that can connect you to a wide variety of urban clothing suppliers all in one place. Type in any product or brand you're looking for, and you'll find a supplier that has it. 
Alibaba is also a great urban children's clothing wholesale supplier. Just search for "kids hip hop clothes."
You can feel more confident in your purchases because Alibaba allows you to sort by:
Apparel type

Market location

Supplier total revenue

Mgnt Certification

R&D

Number of employees

Supplier Continent or Country

Authentification type
EPTM has been creating clothing for 20 years. They pride themselves on offering both classic and contemporary styles. EPTM requires a minimum order of $120, but you can't go wrong with their timeless styles and everyday basic pieces.
EPTM Wholesale's clothing categories include:
Tops (shirts, hoodies, woven)

Bottoms (cargo, twill, nylon, track)

Denim

Fleece

Outerwear

Bloom Wholesale is located in the heart of L.A.'s fashion district. They work with talented designers to release new women's clothing styles every week so that your shop can stay on-trend. Bloom has no order minimum, so keep a watch on what's new and order exactly what you like. They also carry plus sizes. Be sure to follow their fashion blog to learn about the newest trends as they hit.
What can you find from Bloom?
Women's tops

Dresses

Plus size clothing

Boutique clothing

Fashion masks
Sexy Couture started out in 2012 and has become one of L.A.'s leading denim brands for men and women. They both manufacture their products and provide them for wholesale. Every denim piece goes through a rigorous quality control process. 
You can find denim from Bloom in the following categories:
New arrivals

Jeans for a sexy butt

Embroidered denim

Western-style denim
Urban Fitz is located in L.A. and has over 600 wholesale men's urban clothing styles in a variety of categories. They use high-quality material for their clothing to ensure their pieces' longevity. They offer their products to buyers around the world, have a dedicated creative team, and offer excellent customer service to their buyers.
You'll need to register your store to gain full access to the wholesale portion of their website. Items available to purchase without registration includes:
Fleece hoodies

KN-95 masks

Comfortable sneakers
L.A. Showroom is an online fashion clothing marketplace that brings together designers, distributors, and clothing manufacturers from around the world. You can visit wholesale virtual showrooms to see curated boutique offerings. Be sure to check back often because L.A. Showroom adds new virtual showrooms every week.
Showrooms feature accessories, bags, clothing, and shoes for men, women, and children. L.A. Showroom's newest members include:
Wona Trading

Diana Fashion

Gbrands Apparel

The Jewelry Junkie

Veracci Fashion

Brendas Shoe Sales

Graphic Addict

Trend Clo

eRRinLee

Allum
FashionGo has been connecting buyers and sellers in the fashion industry in L.A. since 2002. Their website contains a wholesale e-marketplace for women's, men's, and children's clothing. You can place and manage your orders from various vendors easily through FashionGo's buying portal and benefit from one consolidated shipping price.
1400+ vendors

5000+ new styles in daily

Up to 40,00 new styles weekly
Victorious has been around since 1991 and believes in making premium-quality streetwear at reasonable prices. Victorious serves both retail and wholesale customers with the same low prices. They have a downtown L.A. studio that is constantly experimenting with new designs to keep up with evolving tastes in clothing. 
Victorious offers:
Denim

Luxury essentials

Tops

Bottoms

Outerwear

Activewear
Perruzu is another wholesale vendor based in L.A. Their brand is a premium casual lifestyle menswear that can be featured in stores like yours. Perruzu's clothing is bright, colorful, original, and fun. Their clothing fits a variety of style choices from classic to urban. 
The menswear items that Perruzu is known for include:
Shirts and polos

Jeans and pants

Blazers and jackets

Face masks
Fadcloset mainly focuses on selling wholesale men's and women's outerwear. They feel that a person's outerwear should be a statement piece that expresses something to the world. Fadcloset sells high-end, high-quality products at competitive and affordable prices.
Outerwear you can expect to find through Fadcloset includes:
Jackets

Coats

Blazers

Cardigans

Shoes

Hats
Fashion Wildcat specializes in trendy styles for women, plus sizes, juniors, and young contemporaries. They've been in business as a clothing importer for over 20 years. They've been in business as a clothing importer in L.A. for over 20 years.
Fashion Wildcat sells the following items:
Tops

Bottoms

Bodysuits

Jumpsuits and rompers

Outerwear

Shoes

Facemasks
Frequently Asked Questions About Urban Clothing
Here are some other things that are important to know about urban clothing. 
What Urban Clothing Brands Are Trending in 2023?
What Are the Hottest Urban Clothing Brands? Everyone is going crazy for these brands in 2023:
BAPE

Carhartt WIP

The Hundreds

KITH

Needles

Neighborhood

Noah

The North Face

Off-White

Palace

Stussy

Supreme NYC

Palace

Patta

Undercover

WTAPS
What Brands Do Rappers Wear 2023?
People often look for clothing that rappers mention in their songs. These brands are featured in several hip hop songs:
Cartier

Chanel

Coogi

Gucci

Donna Karan

Louis Vuitton

Louboutin

Moschino

Versace
Why is Streetwear Dead?
Despite Virgil Abloh declaring the death of streetwear on Instagram in 2019, it's here to stay. Streetwear is far from dead and is not just a passing trend. Many Millennials and GenZs see streetwear as wearable works of art, which are an important part of their self-identity.
Final Thoughts on Urban Clothing Vendors
Whether you're looking for wholesale urban clothing or want custom-made pieces for your store or label, there are a wide variety of wholesalers from which to choose. Some specialize in street clothing, while others carry signature pieces to help you make a well-curated collection. 
Start following these vendors today on social media to help guide you toward your next best purchases for your streetwear-loving customers.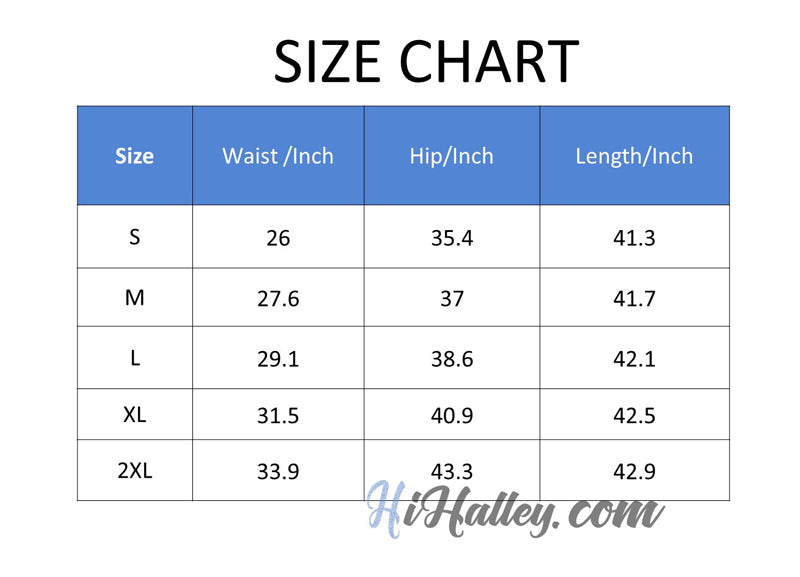 Title for image